2017-04-24 - 112 views
Swapped my chain out yesterday but kept getting interrupted filming so here's a recap :) Delboy's Garage video here: https://www.youtube.com/watch?v=6Yj4sKsguvU
2017-04-20 - 333 views
Channel views have rocketed over the last few days, but the video driving most of the views is a road rage type vid and it doesn't really contribute much to the channel. So I thought I'd take a minute to explain why.
2017-04-18 - 227 views
Ok this is my last video on this - just thought I would wrap up my thoughts. Cheers!
2017-04-16 - 205 views
I've had the Black for 6 months and the Session for 2 months so here are my thoughts on which is best. Having looked at the prices recently (they're basically the same) the Black is far better unless you really need a small camera.
2017-04-14 - 257 views
Just tidying the bike up a little bit more after it went over a couple of times. Managed to get some OEM parts which I've been struggling to get hold of for a while.
2017-04-12 - 201 views
I didn't realise when I made the video that you can only do 5 polls per video... anyway! You might need to full screen to see. I take 6 runs down to road to test whether you can tell which way I'm about to turn. Click the poll to vote!
2017-04-11 - 1024 views
The scooter rider seemed aggrieved with the way the guy in the car was driving, which you can't make out in the first part of the video because my engine was running while my helmet was on the tank. He blocked the road again and when other road users threatened to call police and tried to detain him, he sped off. I didn't quite catch it but the two guys blocking his way tried to kick the scooter as he moved off.
2017-04-10 - 141 views
Short video today - my saddle's front corners were getting worn with me propping it against the bike while I lock it up twice a day so I smacked some black Sugru on there and it looks fine and now is rubbery and protected :D
2017-04-09 - 269 views
Bike is looking tigggghhhhtttt at the back after I spent nearly a whole day working on this. Totally worth it!
2017-04-08 - 135 views
A couple of sessions of karting at Teamsport in docklands, London. Came first in the first session, third in the second. Not bad compared to my last time in a kart :)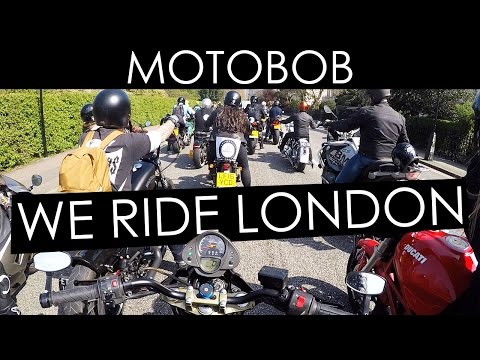 2017-04-07 - 349 views
I went to the We Ride London Awareness Ride yesterday in Regent's Park. It was a great day for it and good to see so many bikes out. You can follow them on Facebook here if you want to support the group: https://www.facebook.com/weridelondon/
2017-04-05 - 441 views
I've been riding a few bikes on test lately and considering whether it's worth getting one now that PCP deals mean you can pick something up for about £100 a month with barely any deposit. What do you guys think?
2017-04-03 - 293 views
This is why I can't have nice things. Storm doris vid here: https://www.youtube.com/watch?v=ZwkR284tv3o
2017-04-02 - 77 views
Thingiverse is where you can find 3D printing files: https://www.thingiverse.com/ And you get them printed here: https://www.3dhubs.com/ Male to Male GoPro adapter here: http://www.ebay.co.uk/itm/182045932074
2017-03-31 - 326 views
I've been testing riding a few bikes lately so here's my take on the best for riding in the middle of town.