2017-09-25 - 452 views
My brake light has been sticking because the switch is all dirty so I show you how to take it off and clean it
2017-09-22 - 9251 views
Really enjoyed this one as you can tell.
2017-09-17 - 587 views
I haven't posted in a while so here's why.
2017-08-01 - 928 views
Nice way to spend a Monday evening...
2017-07-31 - 310 views
Great film festival. Here are the films we saw - I think the first one was billed as stories of bike, but was actually MotoGeo: http://movie.motogeo.com/ And here's 12 O Clock Boys: http://www.12oclockboys.com/ Also check out Bolt: http://www.boltlondon.com/
2017-07-26 - 920 views
Some footage from the Saturday just gone. An awesome little event with some crazy bikes. Get yourself down there next year if you get chance!
2017-07-24 - 448 views
Man I wish I would check my face before I film. But I didn't want to refilm just because I had a bit of grease on my eye...
2017-07-22 - 737 views
This was from last weekend but I've been backed up editing my videos from Wales. Popped down to check out the bikes and get a coffee. It's been a while since I've been there but it's basically a mini bike show every weekend. Def head there again soon...
2017-07-20 - 897 views
The solution is simple!
2017-07-18 - 916 views
Here's some footage from the Saturday that I was in Wales with my Dad. Great roads for riding. Absolutely loved it! Here's the article about Police VFRs (I thought it was on biker and bike, but it wasn't): http://superunleaded.com/spot-invisible-unmarked-police-bike/5831/
2017-07-15 - 747 views
The first leg of a 4 day trip I did recently to Wales. Was a fairly long ride for me although the mileage would be pretty low by a lot of people's standards. Nice to escape the city though! :)
2017-07-14 - 318 views
My instagram: https://www.instagram.com/moto.bob/ Event links: http://www.weridelondon.com/ https://london.acecafe.com/event/70s-bike-day/?back=32&cy=2017&cm=8 https://www.instagram.com/largestallfemalebikermeet/ http://assemblymotorcycleshow.com/ http://revolutionfilmfest.cc/ http://www.motorcyclesocial.co.uk/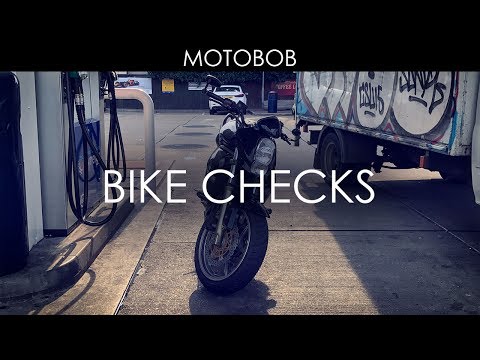 2017-07-06 - 722 views
2017-06-30 - 6601 views
Just checked and the 2017 version has the same ride-by-wire update that the GS and GT have which is in order to meet Euro 4. Some folks might prefer it with the 2 riding modes (rain, road)
2017-06-28 - 953 views
Some of them do, some of them don't. Here's a review of a few that I've done on my ER6n...