2017-07-26 - 203 views
Some footage from the Saturday just gone. An awesome little event with some crazy bikes. Get yourself down there next year if you get chance!
2017-07-24 - 300 views
Man I wish I would check my face before I film. But I didn't want to refilm just because I had a bit of grease on my eye...
2017-07-22 - 326 views
This was from last weekend but I've been backed up editing my videos from Wales. Popped down to check out the bikes and get a coffee. It's been a while since I've been there but it's basically a mini bike show every weekend. Def head there again soon...
2017-07-20 - 424 views
The solution is simple!
2017-07-18 - 501 views
Here's some footage from the Saturday that I was in Wales with my Dad. Great roads for riding. Absolutely loved it! Here's the article about Police VFRs (I thought it was on biker and bike, but it wasn't): http://superunleaded.com/spot-invisible-unmarked-police-bike/5831/
2017-07-15 - 524 views
The first leg of a 4 day trip I did recently to Wales. Was a fairly long ride for me although the mileage would be pretty low by a lot of people's standards. Nice to escape the city though! :)
2017-07-14 - 221 views
My instagram: https://www.instagram.com/moto.bob/ Event links: http://www.weridelondon.com/ https://london.acecafe.com/event/70s-bike-day/?back=32&cy=2017&cm=8 https://www.instagram.com/largestallfemalebikermeet/ http://assemblymotorcycleshow.com/ http://revolutionfilmfest.cc/ http://www.motorcyclesocial.co.uk/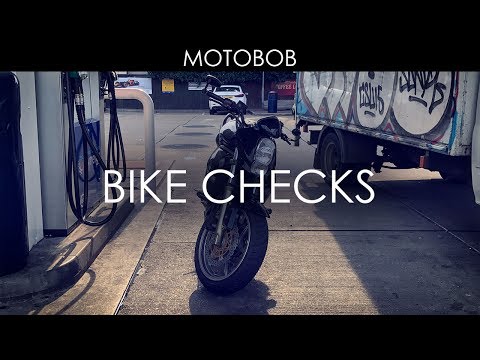 2017-07-06 - 512 views
2017-06-30 - 1343 views
Just checked and the 2017 version has the same ride-by-wire update that the GS and GT have which is in order to meet Euro 4. Some folks might prefer it with the 2 riding modes (rain, road)
2017-06-28 - 726 views
Some of them do, some of them don't. Here's a review of a few that I've done on my ER6n...
2017-06-21 - 574 views
It's warm out there folks. Take a stand puck
2017-06-16 - 536 views
It's pretty hot out there...
2017-06-15 - 303 views
Hope plenty of you can make it! Tweet me on the day for info: https://twitter.com/motobob1985 Meet here at 10am: https://goo.gl/maps/zreK9G9pVAA2 Or here at 11am: https://www.royalparks.org.uk/parks/richmond-park/food-and-drink/roehampton-cafe Or here at 12: http://www.rykas.co.uk/ Let me know if any questions! :)
2017-06-12 - 369 views
Thanks for all your Qs guys. Here are some links to some of the stuff I talk about: BMW F650 GS: http://thebikeshed.cc/2014/03/06/red-hot-chili-customs-f650/ Our trip to La Gomera: https://www.youtube.com/watch?v=YENlDKqLAjQ Missenden Flyer's channel: https://www.youtube.com/user/TheMissendenFlyer His Panigale bulb install: https://www.youtube.com/watch?v=Y3IdEkD7HJc Bar End Mirror review: https://www.youtube.com/watch?v=aEIkx7unh5A
2017-06-07 - 4467 views
Took a spin on the 48 today. Fun times! Here's a link to the Dark Custom competition: https://ridedarkcustom.harley-davidson.com/en_GB/